Piano
FUJIWWARA, Ami
MIYAKE, Mami
MURATA, Rikako & DEVOYON, Pascal
UENO, Yuko

Early Music
AOKI, Hiroya
IEKI, Yoshiko
HAYASHIMA, Makiko & HATANO, Mutsumi
La Fontaine
NISHIYAMA, Marie
NOIRI, Shizuko
SHIBATA, Takayasu & HANAOKA, Kazuo
vocal ensemble Cappella

[Back to top]

How to Order:
1. Tell us the CD number, number of items, your name and delivery address, or your inquiry by e-mail.
2. We inform you the payment method and estimated delivery date, or the answer for your inquiry.

Click here for order/inquiry
Regulus Label
Album List
FUJIWARA, Ami (Piano)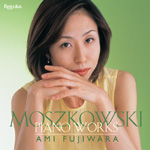 CD NUMBER/POS CODE: RGCD-1002 4529612000100
Moritz Moszkowski Piano Works
Moszkowski: Air de Ballett Op.36 No.5, Albumblatt Op.2, Gondoliera Op.41, Melodie Op.10 No.1, Etincelles Op.36 No.6, 15 Etudes de Virtuosite Op.72, etc.
Liner notes: Japanese

Ami FUJIWARA (Piano)

RECORDING DATE: 30 August-1 September 2000/Kasagakeno Bunka Hall, Gunma, Japan
Price: 2,900 yen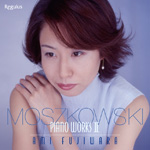 CD NUMBER/POS CODE: RGCD-1003 4529612000209
Moritz Moszkowski Piano Works - 2
Moszkowski: Caprice espagnol Op.37, Barcarole und Tarantelle Op.27, Offrande Op.87 No.2, Liebeswalzer Op.57-5, Fantaisie "Hommage a Schumann" Op.5, etc.
Liner notes: Japanese

Ami FUJIWARA (Piano)

RECORDING DATE:17-19 July 2001/ Kasagakeno Bunka Hall, Gunma, Japan
Price: 2,900 yen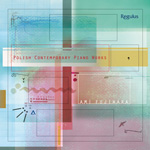 CD NUMBER/POS CODE: RGCD-1004 4529612000407
Polish Contemporary Piano Works
Grazyna Bacewicz (1909-1969): II Sonata, Witold Lutoslawski: Melodie ludowe, Bukoliki, Kazimierz Serocki (1922-1981): Sonata, a piacere, Tomasz Sikorski (b.1939): Zerstreutes Hinausschaun
Liner notes: Japanese

Ami FUJIWARA (Piano)

RECORDING DATE: 27-29 March 2002 Kasagakeno Bunka Hall, Gunma, Japan
Price: 2,900 yen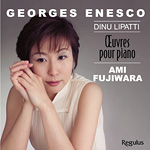 CD NUMBER/POS CODE: RGCD-1007 4529612000704
ENESCO & LIPATTI - Œuvres pour piano
Georges Enesco: Sonatepour piano en fa diese mineur Op.24-1, Troisieme Sonate pour piano en re majeurOp.24-3, Premiere RhapsodieRoumaine en la majeur Op.11-1 (1949), Dinu Lipatti: Nocturne en fa diese mineur, Sonatine pour piano (Main gauche seule)
Liner notes: Japanese

Ami FUJIWARA (Piano)

RECORDING DATE: 13-15 May 2004, Sagamiko Kouryu-Center Hall, Kanagawa, Japan
Price: 2,900 yen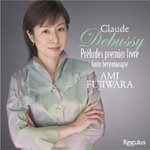 CD NUMBER/POS CODE: RGCD-1011 4529612001107
Claude Debussy - Preludes premier libre Suite bergamasque
Claude Debussy: Preludes premier libre, Suite bergamasque
Liner notes: Japanese

Ami FUJIWARA (Piano)

RECORDING DATE: 20-22 May 2005, Sagamiko Kouryu-Center Hall, Kanagawa, Japan
Price: 2,900 yen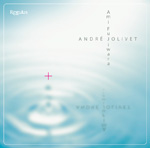 CD NUMBER/POS CODE: RGCD-1016 4529612001602
André Jorivet - Piano Works
André Jorivet: Mana - 6 piéces pour piano (1935), Cinq danses rituelles pour piano (1939), Chansons naïves (1951), Cosmogonie - prélude pour piano (1938)
Liner notes: Japanese

Ami FUJIWARA (Piano)

RECORDING DATE: 27-29 May 2006, Sagamiko Kouryu-Center Hall, Kanagawa, Japan
Price: 2,900 yen

---
MURATA, Rikako & DEVOYON, Pascal (Piano)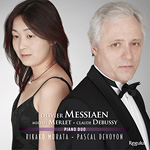 CD NUMBER/POS CODE: RGCD-1024 4529612002401
PIANO DUO - Messiaen, Merlet, Debussy
Claude Debussy: En blanc et noir, Michel Merlet: Musique pour deux Pianos, Olivier Messiaen: Visions de l'Amen
Liner notes: Japanese, English & French

Pascal DEVOYON, Rikako MURATA (Piano)

RECORDING DATE:12-14 March 2008, YAMAHA Piano Test Studio, Shizuoka, Japan
Price: 2,900 yen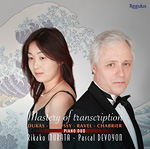 CD NUMBER/POS CODE: RGCD-1028 4529612002807
Mastery of transcription
Paul Dukas: L'apprenti sorcier, Emmanuel Chabrier: España, Claude Debussy: Prélude à l'après-midi d'un faune, La Mer, Maurice Ravel: Rapsodie espagnole, La valse
Liner notes: Japanese, English & French

Pascal DEVOYON, Rikako MURATA (Piano)

RECORDING DATE: 7-9 October 2009, YAMAHA Piano Test Studio, Shizuoka, Japan
Price: 2,900 yen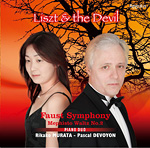 CD NUMBER/POS CODE: RGCD-1030 4529612003002
Liszt & the Devil
Franz Liszt: Eine Faust Symphonie in drei Charakterbildern (nach Goethe)
Franz Liszt: Mephisto Waltz No.2 (4 hands)
Liner notes: Japanese, English & French

Pascal DEVOYON, Rikako MURATA (Piano)

RECORDING DATE: 19-21 January 2011, YAMAHA Piano Test Studio, Shizuoka, Japan
Price: 2,900 yen
---
UENO, Yuko (Piano)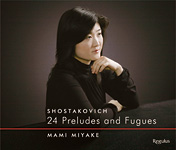 CD NUMBER/POS CODE: RGCD-1018/20 4529612001800
Shostakovich - The complete 24 Preludesand Fugues for piano, op.87
Shostakovich: The complete 24 Preludes and Fugues for piano, op.87
Liner notes: Japanese

Mami MIYAKE (Piano)

RECORDING DATE: 3-5 April 27-29, June 2007, Kasagakeno Bunka Hall, Gunma, Japan
Price: 5,000 yen (3 CDs)

---
AOKI, Hiroya (Countertenor)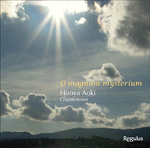 CD NUMBER/POS CODE: RGCD-1032 4529612003200
O magnum mysterium
J. S. Bach: Bekennen dich seinen Namen BWV 200, Telemann: Missa brevis TVWV9: 14, Kuhnau: Ich heb meine Augen auf (Psalm 121), Vivaldi: Care selve, amici prati RV671, Corelli: Concerto grosso op.6-8 "the Walsh edition, London 1725" "Fatto per la notte di natale", Zelenka: Motetto pro Nativitate ZWV171ZZ
Liner notes: Japanese & English

Hiroya AOKI (Countertenor), Blockfloete, Streichorchester und Generalbass

RECORDING DATE: 22-24 January 2011, Chichbu Muse-park Music Hall, Saitama, Japan
Price: 2,900 yen
Zelenka - A database of works and recordings
---
IEKI, Yoshiko (Cembalo)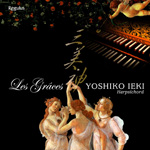 CD NUMBER/POS CODE: RGCD-1015 4529612001503
Les Grâces
J. S. Bach: (from "Das Wohltemperierte Klavier I") Prelude and Fugue in C major, BWV846 and Prelude and Fugue in D major BWV850, Partita No.1 in B flat major BWV825, Aria from "Goldberg-Variationen" in G major BWV988, Domenico Scarlatti: Sonata in G major K.144 and Sonata in G major K.146, Jacques Duphly: Les Grâces Tendrement in D major, Jean-Philippe Rameau: L'Entretien des Muses in D minor
Liner notes: Japanese & English

Yoshiko IEKI (Cembalo)

RECORDING DATE: 8-10 November 2004, Doopsgezinde Kerk, Haarlem, Netherlands
Price: 2,900 yen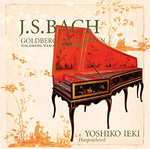 CD NUMBER/POS CODE: RGCD-1021/22 4529612002104
Johann Sebastian Bach
Goldberg-Variationen BWV988
Johann Sebastian Bach: Goldberg-Variationen BWV988
Liner notes: Japanese & English

Yoshiko IEKI (Cembalo)

RECORDING DATE: 23-26 July 2007, The Russell Collection, Edinburgh, Scotland
Price: 3,500 yen
(2 CDs)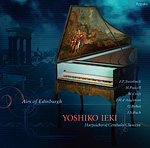 CD NUMBER/POS CODE: RGCD-1023 4529612002302
Airs of Edinburgh
Sweelinck: Psalm 23, Engelsche Fortuyn, Henry Purcell: Suite in D-minor, Georg Böhm: Suite in F-major, Suite in C-minor, Jean-Henri d'Anglebert: Tombeau de Mr. de Chambonnières, J. S. Bach: Toccata in E-minor BWV914, William Croft: Ground in C-minor
Liner notes: Japanese & English

Yoshiko IEKI (Cembalo)

RECORDING DATE: 26 July 2007, The Russell Collection/ 27, 28 July 2007, The Barnes Collection
Edinburgh, Scotland
Price: 2,900 yen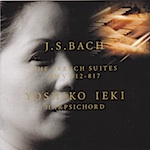 CD NUMBER: YIJK-1/2
Johann Sebastian Bach
The French Suites BWV812-817
Johann Sebastian Bach: The French Suites BWV812-817
Liner notes: Japanese & English

Yoshiko IEKI (Cembalo)

RECORDING DATE: 30 January-2 February 2002, Old Catholic Church Delft, Netherlands
Price: Open


---
La Fontaine (Ensemble for Early Music)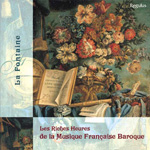 CD NUMBER/POS CODE: RGCD-1009 4529612000902
Les Riches Heures de la Musique Française Baroque
Jean-Féry Rebel: Cinquième Sonate en ré majeur "La Pallas", Hotteterre: Sonate en trio en si mineur Op.3-3, Boismortier: Première Concerto en ut majeur Op, 28, Marin Marais: Deuxième Suite en sol mineur, François Couperin: Sonate en trio "La Steinquerque" en si bémol majeur, etc.
Liner notes: Japanese

La Fontaine (Recorder, Oboe, Violoncello, Cembalo)

RECORDING DATE: 15-17 February 2004, Sagamiko Kouryu-Center Hall, Kanagawa, Japan
Price: 2,900 yen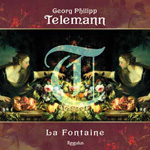 CD NUMBER/POS CODE: RGCD-1014 4529612001404
Georg Philipp Telemann Chamber Music
Telemann: Quartet in G major no, 3 for 2oboes, violoncello and basso continuo (Original: Quartet in A major no, 3 TWV43: A2), Trio in E minor TWV42: e6, Trio in E-flat major no, 12 TWV42: Es3 from "Essercizii musici", Trio in E minor TWV42: e2 from "Musique de Tablel" Production 2, Fantasia in D major no, 7 TWV40: 8 from "Fantasia for Flute" etc.
Liner notes: Japanese

La Fontaine (Recorder, Oboe, Fagott, Oboe d'amore, Violoncello, Cembalo)

RECORDING DATE: 1-3 March 2006, Hanakage Hall, Yamanashi, Japan
Price: 2,900 yen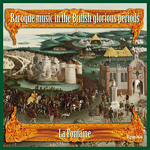 CD NUMBER/POS CODE: RGCD-1025 4529612002500
Baroque music in the British glorious periods
Matthew Locke: Suite in G major from Tripla Concordia, Henry Purcell: Suite from the Fairy Queen, "Here's that will challenge all the Fair", Z.253 in F major, Hornepipe, John Blow: The Hunting Almand, James Paisible: Aria in G minor, Handel: Concerto for organ in B-flat major op.4-6, HWV294, Sonata in E minor for 2oboes and basso continuo HWV395
Liner notes: Japanese

La Fontaine (Recorder, Oboe, Violoncello, Cembalo)

RECORDING DATE: 8-10 April 2008, Sagamiko Kouryu-Center Hall, Kanagawa, Japan
Price: 2,900 yen

---
NISHIYAMA, Marie (Gothic harp & Organetto)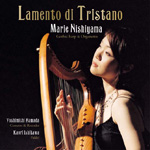 CD NUMBER/POS CODE: RGCD-1012 4529612001206
Lamento di Tristano
Guillaume de Machaut: Doulce dame jolie, De tout flors, Jacopo da Bologna: Aquila altera, Francesco Landini: Non ara may pieta questa mia dona, Che pena questa, Anonymus: Lamento di Tristano, Lucente stella, etc.
Liner notes: Japanese

Marie NISHIYAMA (Gothic harp & Organetto), Yoshimichi HAMADA (Cornetto, Recorder) etc.

RECORDING DATE: 3-5 August 2005, Sagamiko Kouryu-Center Hall, Kanagawa, Japan
Price: 2,900 yen
---
NOIRI, Shizuko (Lute)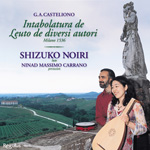 CD NUMBER/POS CODE: RGCD-1005 4529612000506
Giovanni Antonio Casteliono
INTABOLATURADELEUTO DEDIVERSIAUTORI, MILANO 1536
Francesco da Milano: Tocata del Divino fran. da Milano, Fantasia del Divino Francesco da Milano, Pietro Paulo Borrono: Pavana chiamata la Milanese de.p.Paulo. b.da Milano, Saltarello de la preditta, etc.
Liner notes: Japanese

Shizuko NOIRI (6 courses renaissance lute), Ninad Massimo Carrano (Percussion)

RECORDING DATE: 3-6 June 2002, Abbazia di rosazzo, Udine, Italy
Price: 2,900 yen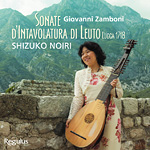 CD NUMBER/POS CODE: RGCD-1010 4529612001008
Giovanni Zamboni
Sonate d' Intavolaturadi leuto Lucca 1718
Giovanni Zamboni: Sonata Prima, Sonata Sesta, Sonata Settima, Sonata Nona, Sonata Undecima, 24.Ceccona
Liner notes: Japanese & English

Shizuko NOIRI (14 courses Archlute by Mathias Durvieafter Matteo Sellas)

RECORDING DATE: 1-5 August 2004, Chiesa di S.bartolomeo, Venzone, Italy
Price: 2,900 yen
---
vocal ensemble Cappella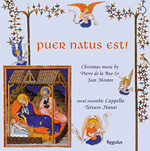 CD NUMBER/POS CODE: RGCD-1006 4529612000650
Puer natus est! - Christmas music by Pierre de la Rue & Jean Mouton
Pierre de la Rue: Missa "Puer natus est"
Jean Mouton: Motet "Puer natus est", Motet "Queramus cum pastoribus" etc.
Liner notes: Japanese

vocal ensemble Cappella, Tetsuro HANAI

RECORDING DATE: 12-15 August 2003 Yodobashi-Church, Tokyo, Japan
Price: 2,500 yen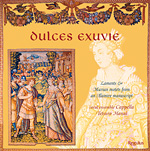 CD NUMBER/POS CODE: RGCD-1008 4529612000803
Dulces exuvie - Laments & Marian motets from an Alamire manuscript
Josquin des Prez: Fama malum, Missus est Gabriel angelus, Pierre de la Rue: Absalon fili mi, Doleo super te, Jean Mouton: Ecce Maria genuit nobis salvatorem, etc.
Liner notes: Japanese

vocal ensemble Cappella, Tetsuro HANAI

RECORDING DATE: 10-13 August 2004 Yodobashi-Church, Tokyo, Japan
Price: 2,500 yen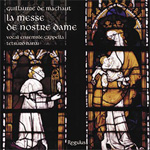 CD NUMBER/POS CODE: RGCD-1013 4529612001305
Guillaume de Machaut - La Messe de Nostre Dame
Guillaume de Machaut: Messe de Nostre Dame, Hoquetus David, Motet Felix virgo/Inviolata genitrix/ad te suspiramus, etc.
Liner notes: Japanese

vocal ensemble Cappella, Tetsuro HANAI

RECORDING DATE: 30 January-4 February 2006, Yodobashi-Church, Tokyo, Japan
Price: 2,500 yen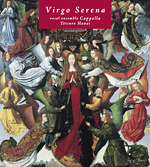 CD NUMBER/POS CODE: RGCD-1017 4529612001701
Virgo Serena
Josquin des Prez: Gaude Virgo, mater Christi, Ave Maria ... Virgo serena, Virgo prudentissima, Salve Regina, Pierre de la Rue: Gaude Virgo, mater Christi, Heinrich Isaac: Tota pulchra es, amica mea, Gregorian chant: Antiphona Virgo prudentissima, Loyset Compére: Magnificat I. toni, Antoine Brumel: Sicut lilium, Pierre Moulu: Mater floreat
Liner notes: Japanese

vocal ensemble Cappella, Tetsuro HANAI

RECORDING DATE: 27-30 August 2007, Kita-No-Daichi-Bijutukan-Museum, Hokkaido, Japan
Price: 2,500 yen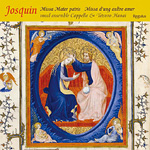 CD NUMBER/POS CODE: RGCD-1027 4529612002708
Josquin des Prez - Missa Vol. 1
Josquin des Prez: Missa Mater Patris et filia, Missa D'ung aultre amer, Sanctus D'ung aultre amer, Antoine Brumel: Mater Patris et filia, Johannes Ockeghem: Rondeau "D'ung aultre amer"
Liner notes: Japanese

vocal ensemble Cappella, Tetsuro HANAI

RECORDING DATE: 13-16 April 2009, Kita-No-Daichi-Bijutukan-Museum, Hokkaido, Japan
Price: 2,500 yen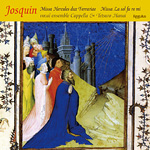 CD NUMBER/POS CODE: RGCD-1029 4529612002906
Josquin des Prez - Missa Vol. 2
Josquin des Prez: Missa Hercules dux Ferrariae
Josquin des Prez: Missa La sol fa re mi
Liner notes: Japanese

vocal ensemble Cappella, Tetsuro HANAI

RECORDING DATE: 12-15 April 2010, Kita-No-Daichi-Bijutukan-Museum, Hokkaido, Japan
Price: 2,500 yen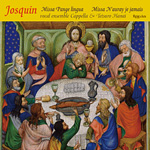 CD NUMBER/POS CODE: RGCD-1031 4529612003101
Josquin des Prez - Missa Vol. 3
Josquin des Prez: Missa Pange lingua
Josquin des Prez: Missa N'auray je jamais (Missa di dadi)
Pange lingua, Gregorian chant (Hymnus)
Liner notes: Japanese

vocal ensemble Cappella, Tetsuro HANAI

RECORDING DATE: 7-11 November 2010, Kita-No-Daichi-Bijutukan-Museum, Hokkaido, Japan
Price: 2,500 yen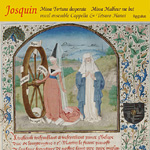 CD NUMBER/POS CODE: RGCD-1033 4529612003309
Josquin des Prez - Missa Vol. 4
Josquin des Prez: Missa Fortuna desperata
Josquin des Prez: Missa Malheur me bat
Liner notes: Japanese

vocal ensemble Cappella, Tetsuro HANAI

RECORDING DATE: 10-13, 15 April 2011, Yodobashi-Church, Tokyo, Japan
Price: 2,500 yen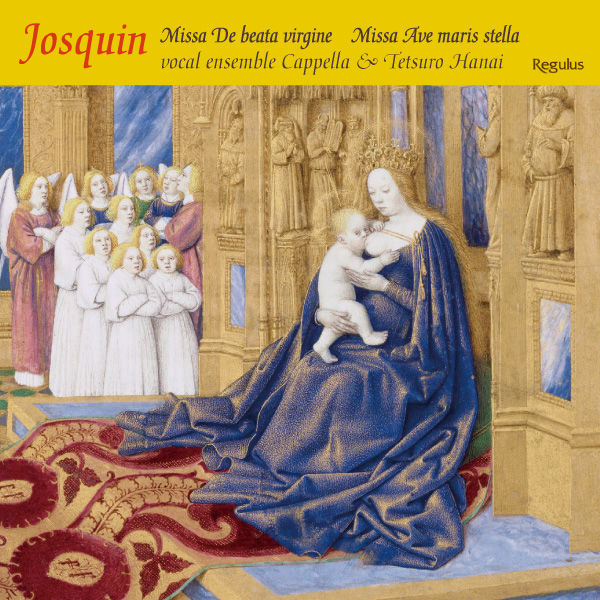 CD NUMBER/POS CODE: RGCD-1037 4529612003705
Josquin des Prez - Missa Vol. 5
Josquin des Prez: Missa De beata virgine
Josquin des Prez: Missa Ave maris stella
Liner notes: Japanese

vocal ensemble Cappella, Tetsuro HANAI

RECORDING DATE: 15-20, April 2012, Kita-No-Daichi-Bijutukan-Museum, Hokkaido, Japan
Price: 2,500 yen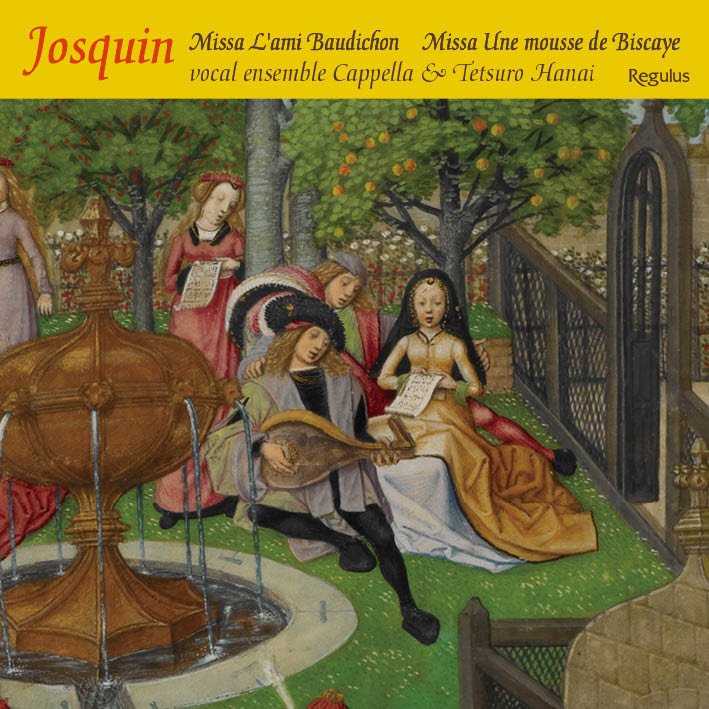 CD NUMBER/POS CODE: RGCD-1039 4529612003903
Josquin des Prez - Missa Vol. 6
Josquin des Prez: Missa L'ami Baudichon
Josquin des Prez: Missa Une mousse de Biscaye
Liner notes: Japanese

vocal ensemble Cappella, Tetsuro HANAI

RECORDING DATE: 12-16 November 2012, Kita-No-Daichi-Bijutukan-Museum, Hokkaido, Japan
Price: 2,500 yen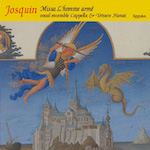 CD NUMBER/POS CODE: RGCD-1045 4529612004504
Josquin des Prez - Missa Vol. 7
Josquin des Prez: Missa L'homme armé super voces musicales
Josquin des Prez: Missa L'homme armé sexti toni
Liner notes: Japanese

vocal ensemble Cappella, Tetsuro HANAI

RECORDING DATE: 14-19, April 2013, Kita-No-Daichi-Bijutukan-Museum, Hokkaido, Japan
Price: 2,500 yen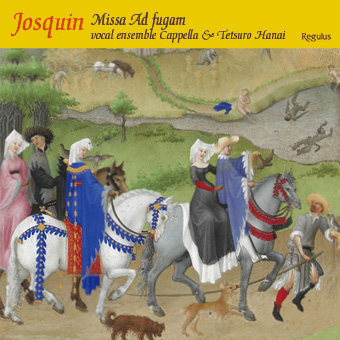 CD NUMBER/POS CODE: RGCD-1047 4529612004702
Josquin des Prez - Missa Vol. 8
Josquin des Prez: Missa Ad fugam
Josquin des Prez: Missa Sine nomine
Liner notes: Japanese

vocal ensemble Cappella, Tetsuro HANAI

RECORDING DATE: 10-14, November 2013, Kita-No-Daichi-Bijutukan-Museum, Hokkaido, Japan
Price: 2,500 yen

Click here to order vocal ensemble Cappella's albums (Google form)